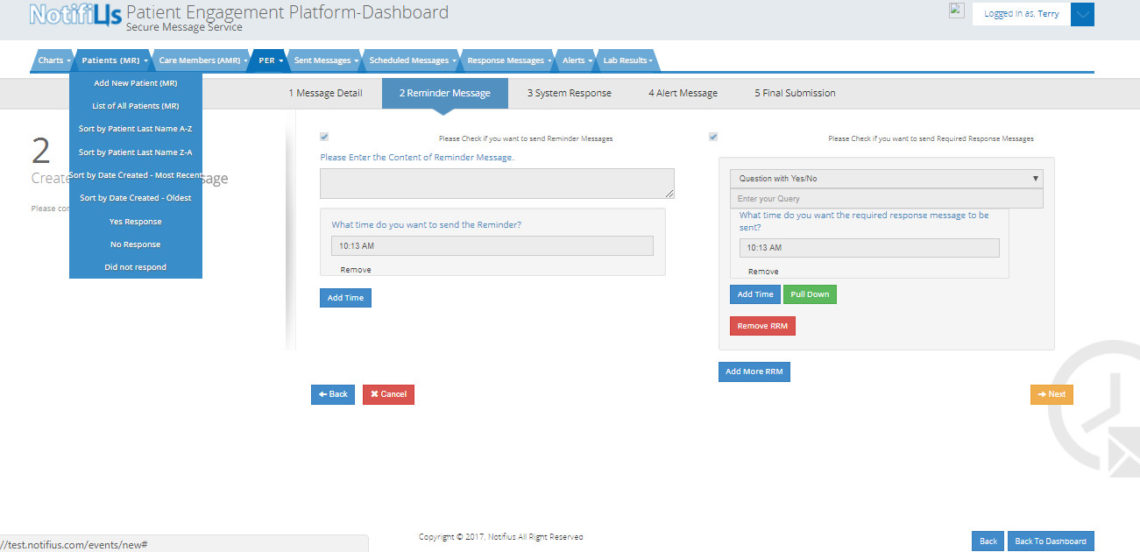 Applications
APPLICATIONS:
Oral Oncolytic:
The accelerated market introduction of breakthrough medications is largely responsible for improving cancer survival rates. Oral medications are reported to account for up to 35 percent of the current oncology pipeline. They are one of the fastest-growing areas of cancer treatment, comprising more than 25 percent of anti-cancer therapies. Patients are largely responsible for managing their oral medications. Unfortunately, adherence to medication protocols are low due to the number of oncolytic medications, their extended duration of use and varying patterns of administration, patient's advanced age and medications for other chronic conditions, and the lack of direct supervision by health care professionals.  Non-adherence leads to wasted medication, disease progression, reduced functional abilities, a lower quality of life, and increased use of medical resources such as urgent care visits and admissions and nursing home stays.
Oral oncology patients also experience many additional frustrations related to the cost of the medications and the complexity of self-administration. There is often a time delay in receiving their prescription due to negotiating with the insurance company and finding the right specialty pharmacy. Patients and their families may not have the educational materials and guidelines readily in place to manage or quickly recognize toxic effects. Complex instructions may be misunderstood. Drug induced patient confusion, uncertainty and forgetfulness may result in drug stoppage and improper dosing.
Diabetes:
At least 45% of patients with type 2 diabetes (T2D) fail to achieve adequate glycemic control (HbA1c <7%). One of the major contributing factors is poor medication adherence. Poor medication adherence in T2D is well documented to be very common and is associated with inadequate glycemic control; increased morbidity and mortality; and increased costs of outpatient care, emergency room visits, hospitalization, and managing complications of diabetes.
Healthcare costs associated with diabetes are high. In fact, the average cost of healthcare for patients with diabetes is 2.3 times higher than for patients without diabetes (based on 2012 estimates). Direct healthcare expenditures associated with diabetes were estimated at $176 billion in 2012, with additional costs due to loss of productivity related to chronic disability and premature mortality representing an additional $69 billion, for a total of $245 billion in healthcare expenditures attributed to diabetes.
Furthermore, it has been estimated that half of chronic disease medications are not taken as prescribed. Even after a prescription has been filled, many patients do not take their medication as prescribed. Within 1 year, over 50% of patients prematurely discontinue their medications.
     Medication Adherence Solutions:
Solutions to help patient and provider reconcile better adherence to a patient's medication prescription range from straight forward text messaging, to care provider-to- patient phone calls and documenting patient activities through EHR systems. While text messages are simple to implement they may not be HIPAA secure and don't collect patient data, using EHR features to record patient activities is expensive and proprietary. In general these solutions (and many in between) may not consider reach, resources to implement and support, or cost.
    The NotifiUs Patient Engagement Platform (PEP)
The NotifiUs Patient Engagement Platform (PEP) is designed to be as simple and low cost to use as text messaging, and offer the same robustness and customization features as an EHR solution. We offer:
Care providers can manage a few to many patients.
Customized charts and graphs to display patient data and quickly track behavior.
Customized Patient Engagement Record (PER); each patient has customized mobile communications configured for their particular requirements.
Integrated data analysis, with embedded algorithms to monitor and report key health measures such as Blood Pressure, LDLc, A1C, etc.
Participation of family members and other care professionals to provide added encouragement and support to the patient.
Please watch this video to learn more about the NotifiUs Patient Engagement Platform