Family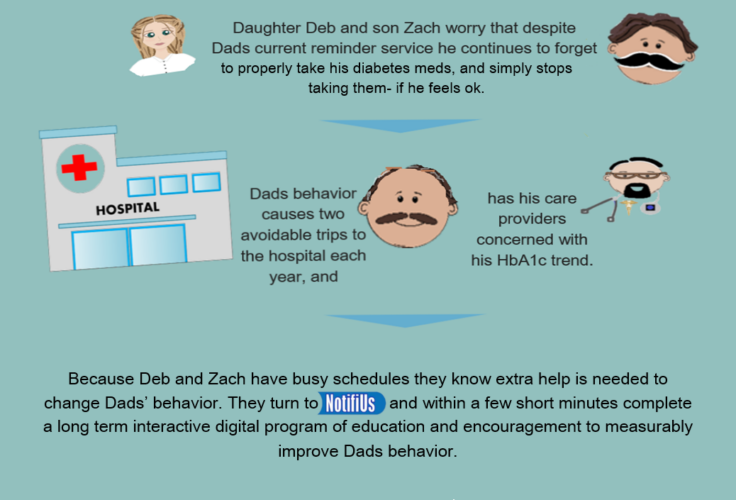 Remind a Family Member, or Yourself to Take Medications on Time!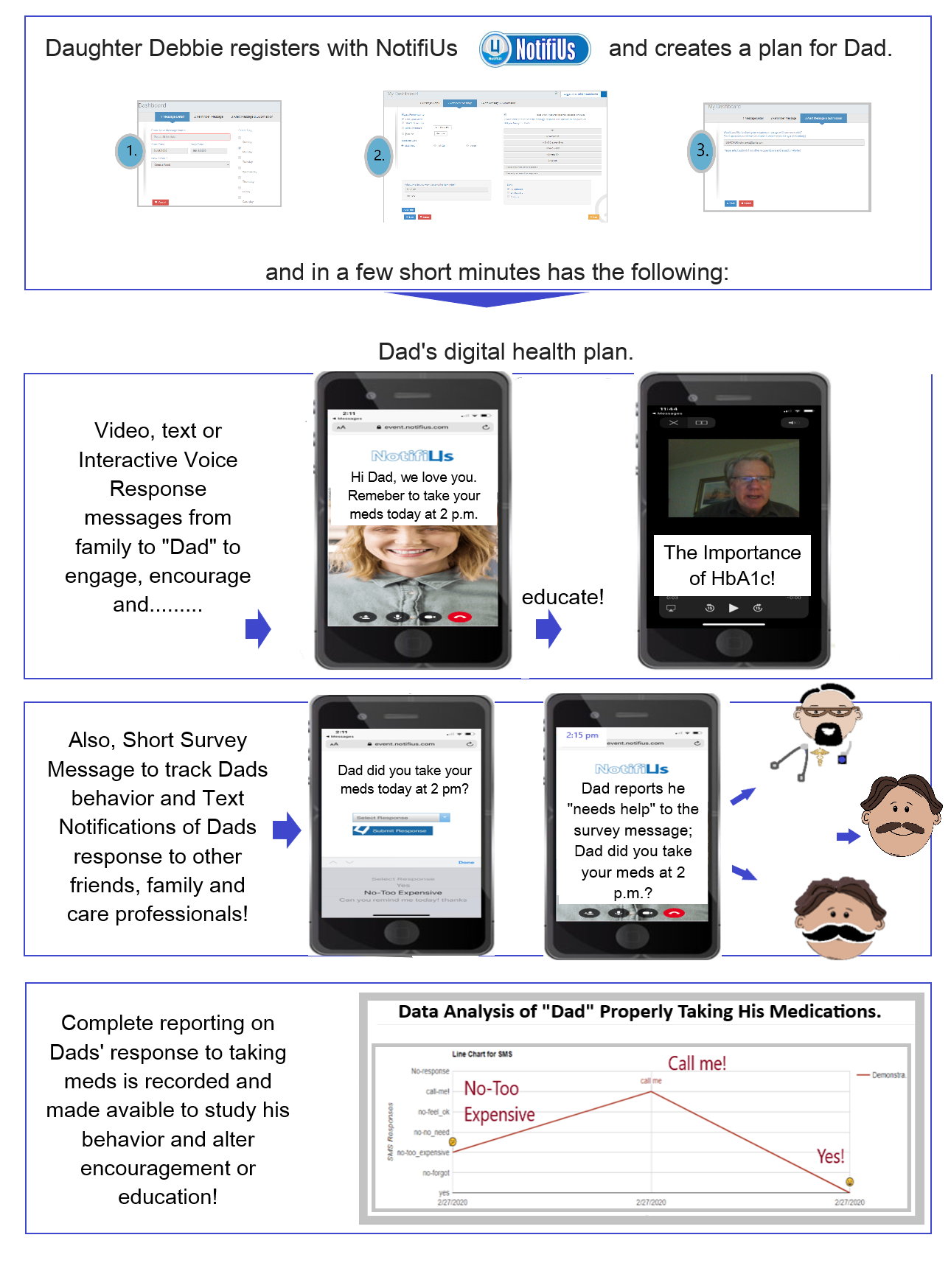 Reduce unnecessary returns to the hospital, and reduce patient and family  worry with automated reminders and virtual encouragement from family and friends.
Formalize key health goals, like improving HbA1c test results and use those results as part of the overall success with improving medication adherence.
Improve the patient's "Quality of Care" through custom and easy-to-configure digital self-management programs.
Reduce healthcare errors with on-line education and digital tutorials unique for each patient.
Reach medically under-served communities with a new generation of digital patient engagement.