Digital Education
Improving Community Outcomes through Education
Further educating and encouraging patient, community and teaching resources to help patients understand the importance of proper care and the benefit with self-managing their prescribed treatment, greatly impacts individual and community well-being and quality and cost of care. 
Key to individual health are behaviors such as diet, medication adherence, and exercise as well as the patients' physical, social, and economic environment. Education and encouragement help both patient and care professional to make healthier choices and better decisions about medical care. A case in point is the rapid availability of new medications that require the care provider to "teach" themselves on the precise administration of the medication and then educate the patient on the critical need to properly self-manage their adherence requirements and report outcomes.

The NotifiUs SaaS platform offers a highly versatile, and low cost, range of digital interactive education features to assist both patient and provider. The NotifiUs Software as a Service platform is based on HIPAA secure AWS-EC2 technology with Business Associate Agreements (BAA) in place. 
A short video summary of the NotifiUs Digital Learning program can viewed below. Please click the start arrow to view.
NotifiUs Digital Education and Analytics
The NotifiUs SaaS platform offers a unique set of iRAT and tRAT functions, with hierarchical password protection based on assigned responsibilities, text and video library to store and update previous tests and/or add new questions or complete examines along with complete security including IP lock for on line testing. Underlying the NotifiUs solution is analytic software that is configured to provide virtually any immediate or scheduled output on individual student performance, subject matter needing special attention, and a range of student and student group participation. A few of the many screens for unique features are included below.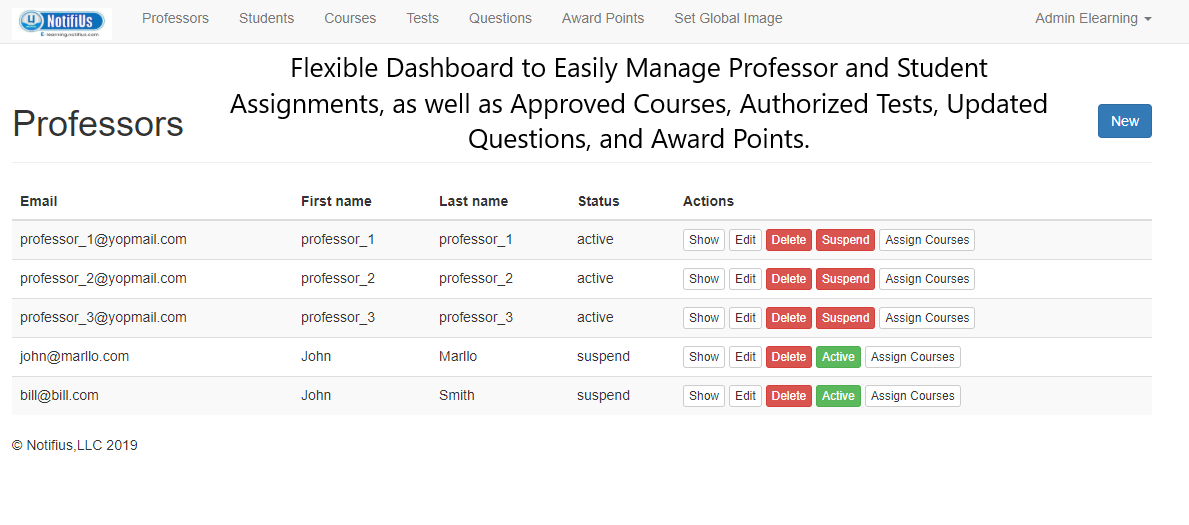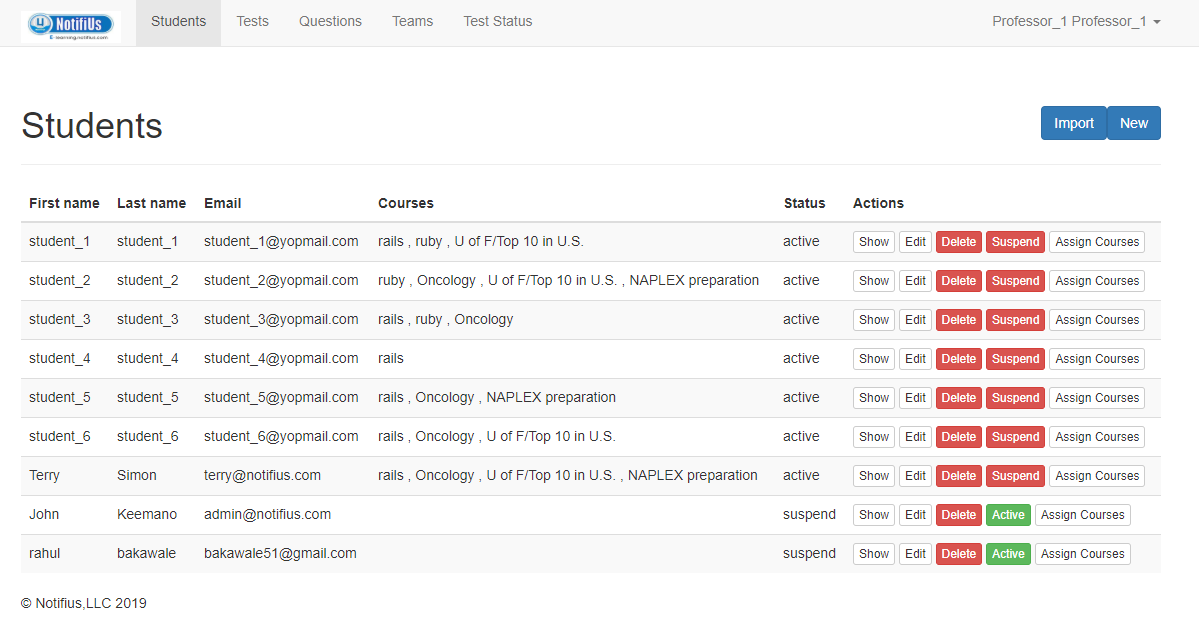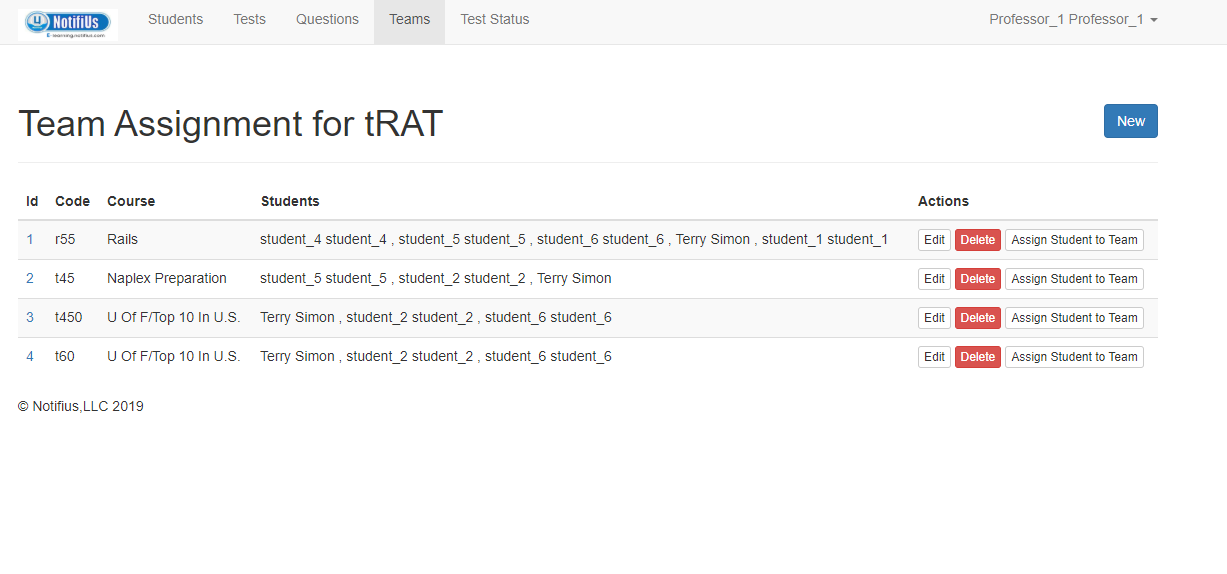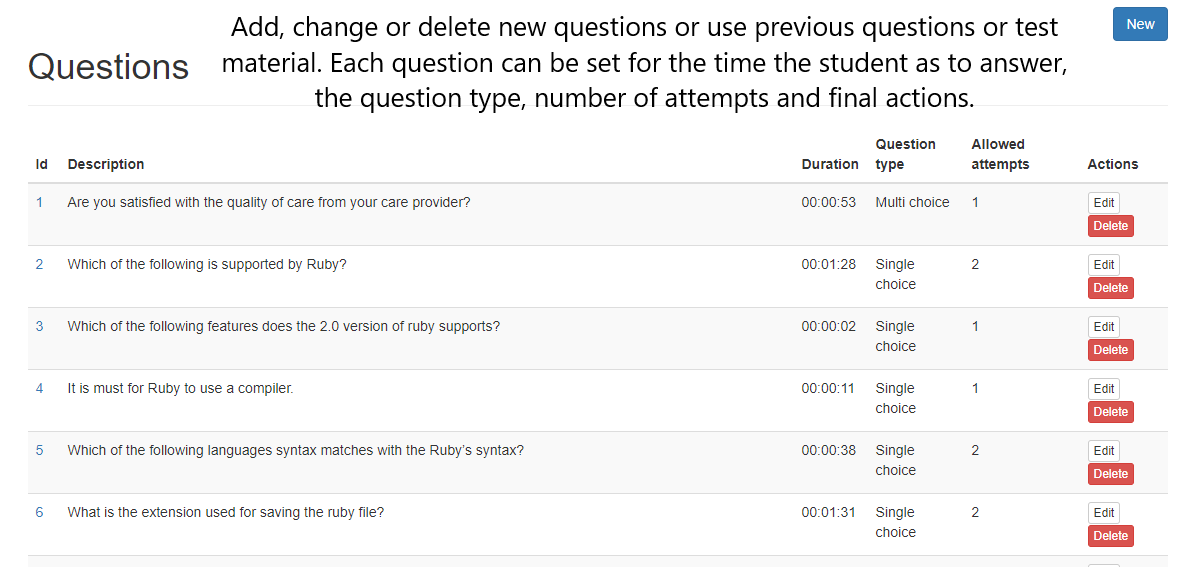 There are many options to quickly and easily configure the format and type of questions to add to the NotifiUs question library. Additionally, there are options to have students register for tests with assigned PIN codes-locking their browser so only the test can be accessed, and features that acknowledge correct or incorrect answers in real time, just to reference a few.