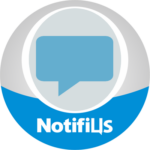 The NotifiUs platform supports the collection of data from a particular group of people, whether the individuals are potential customers, possible research participants, students, or patients. Now business owners, physical therapists, care providers, pharmaceutical companies and educators (to name a few) can distribute subject matter through NotifUs video "info" messages, followed by short survey messages that collect data from a secure text survey or Interactive Voice Response. The data can provide general feedback on a concept or idea to specific feedback on specific issues related to each participant.
The data collected may also be part of a HIPAA compliant process to collect data on patient reported outcomes regarding medication side effects or notification that they have completed certain care plan steps.
The NotifiUs Platform and Configuring a Short Survey Message. Through the NotifiUs Dashboard an introductory Text or Video message is scheduled and sent, followed by a Short Survey Message.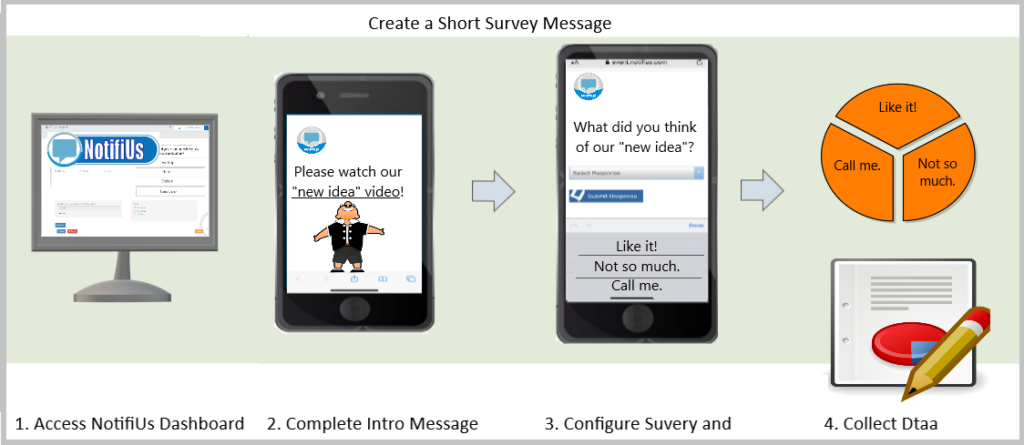 Application 1. Video, Text and Interactive Message Reminders to Take Medications with Family Participation, Including Real-time Notifications.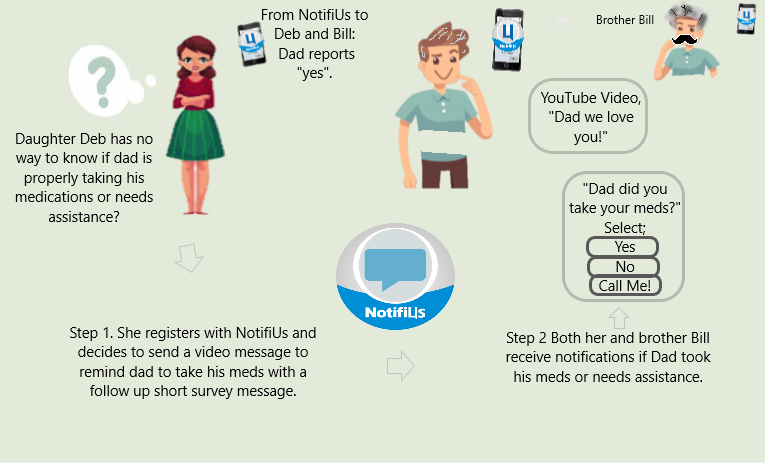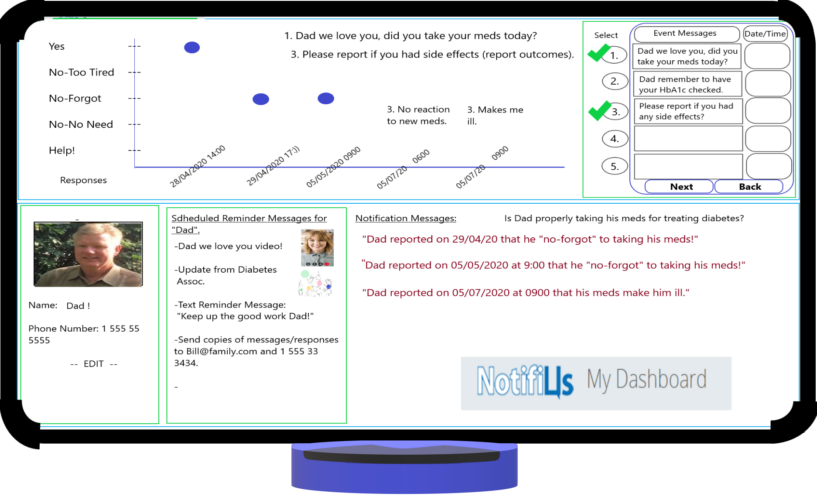 Application 2. Patient Reported Outcomes (PRO) with Tracking and Analysis-Medical staff can track side effects and patient responses during patient treatment programs. Data can be collected directly from the NotifiUs platform or through existing electronic medical record (EMR) systems.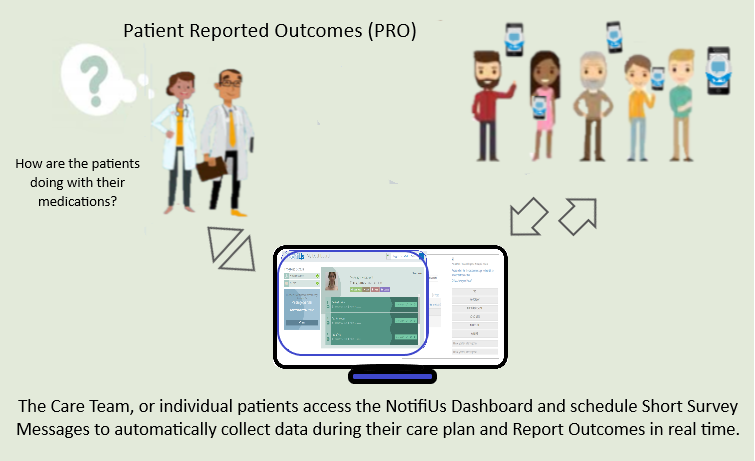 Custom Analytics for Trend and/or Regression Analysis.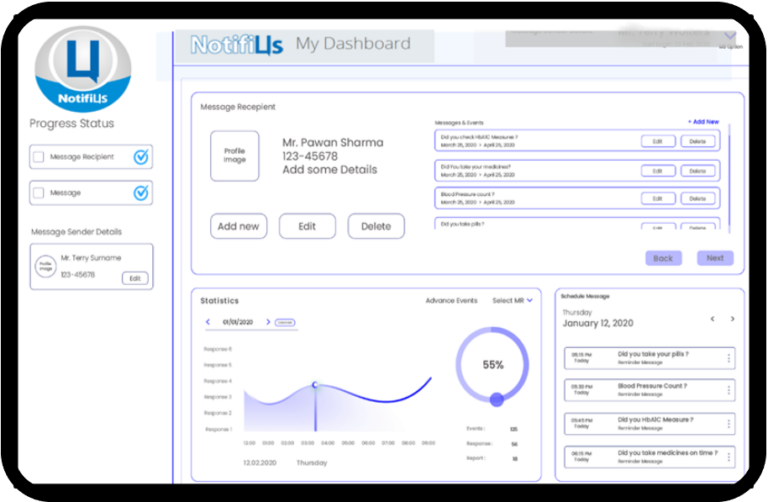 Application 3. Promotion of new Product or Service with Follow-Up Survey and Reporting-New products or services can be market tested with a Video, Voice or Text message to a participant with a follow up survey to record participant thoughts on the new product or service.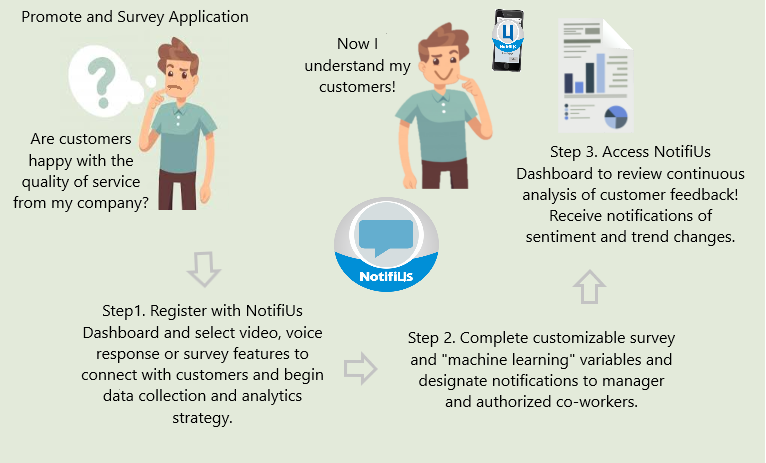 Custom analysis and reporting of the survey data to assess feedback or to detect trends are two examples of applications.

Application 4. Rehabilitation, Training or Education. Wellness and training programs, re habilitation programs can be augmented with video, voice and text messages that track patient response to their follow up requirement. Real-time notifications as well as scheduled reports track patient progress.