eLearning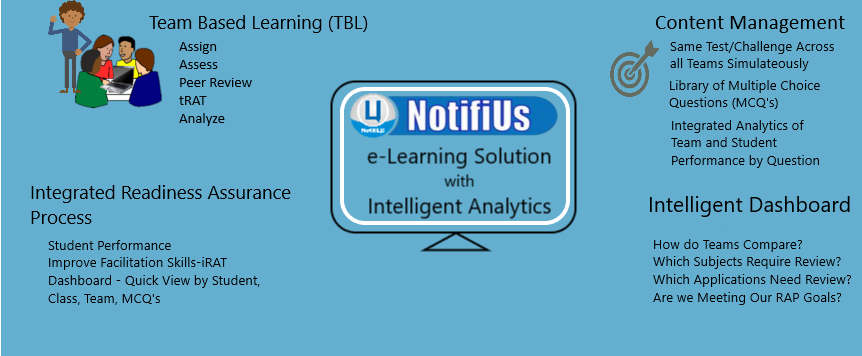 NotifiUs eLearning Solution with Dashboard and Intelligent Analytics
Team-Based Learning is an evidence based collaborative learning teaching strategy that initially prepares students with subject matter knowledge through Individual Readiness Assurance Testing (RAT). Once the iRAT stage is completed short, application-focused examines called Team Readiness Assurance Testing (tRAT) are presented to teams comprised of students from the class. Because the grade the team receives depends on the single answer for each question decided by the team, students within the team are challenged to apply a greater level of critical and analytical thinking with their knowledge, to better explain, defend or challenge each selection. Through the TBL process students are more likely to be better prepared for the summative evaluations, such as mid-term examinations that typically represent a higher consideration of the students graded performance for that class.
Digital Learning (or electronic Learning) presents a number of benefits to support this teaching methodology, and the NotifiUs solution offers benefits beyond those solutions currently in the market place at much more competitive pricing levels.
Features
The NotifiUs eLearning Management System (LMS) includes an integrated compliment of Individual and Team Resource Assurance Testing (RAT) features. Instructors can easily assign students to courses, classes and teams with full electronic notification to the student of those assignments. The secure architecture of the system ensures full protection of data and on line sessions with IP Lock to ensure the individual or team designated "test taker" can only access the test portal during the testing period.
Dashboard
Easily make assignments through the NotifiUs eLearning Dashboard.

Assign Teams
Securely and easily add students to courses, classes and teams, through drop down menus.

IRAT & TRAT
Track IRAT performance to identify best Team assignments- balanced across all teams.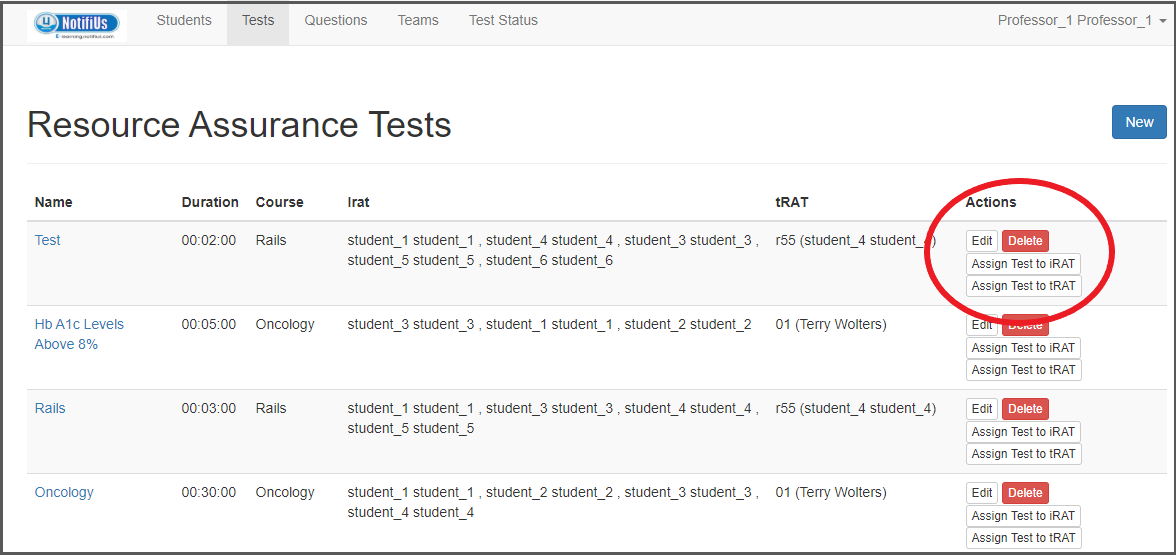 Team Assessment
Track real-time performance for each Team by time, quantity and list of selections prior to correct choice and many others. Replaces traditional paper scratch cards.

Assign Points
Configure bonus or point programs to award early, correct selections. Send messages or graphics to students with selection of correct or incorrect choices.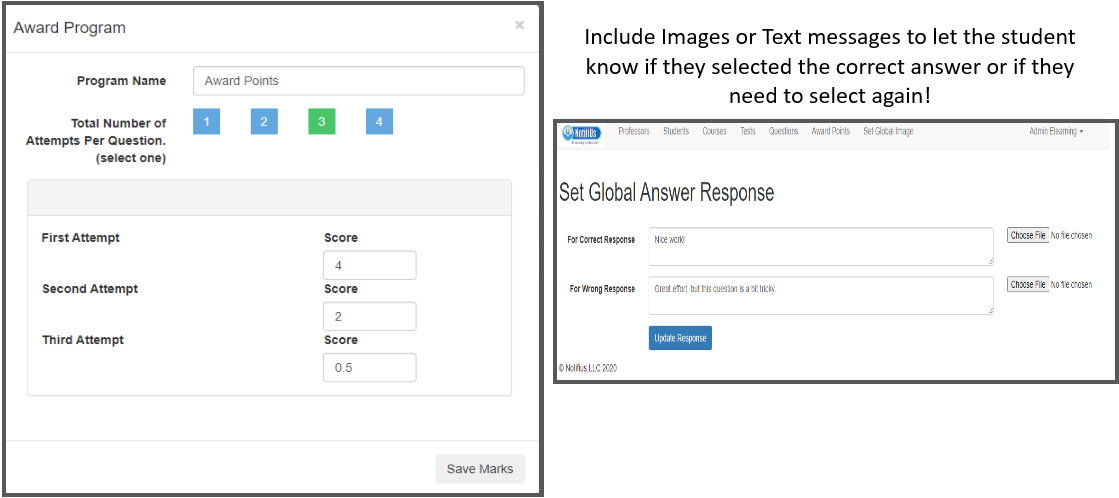 Test Configuration and Question Library
There are many options to quickly and easily configure the format and type of questions to add to the NotifiUs question library. Additionally, there are options to have students register for tests with assigned PIN codes-locking their browser so only the test can be accessed.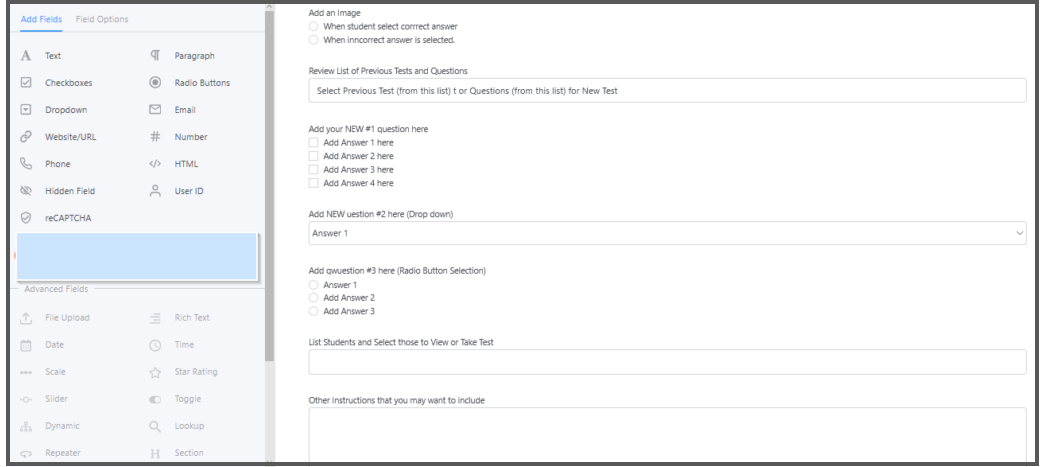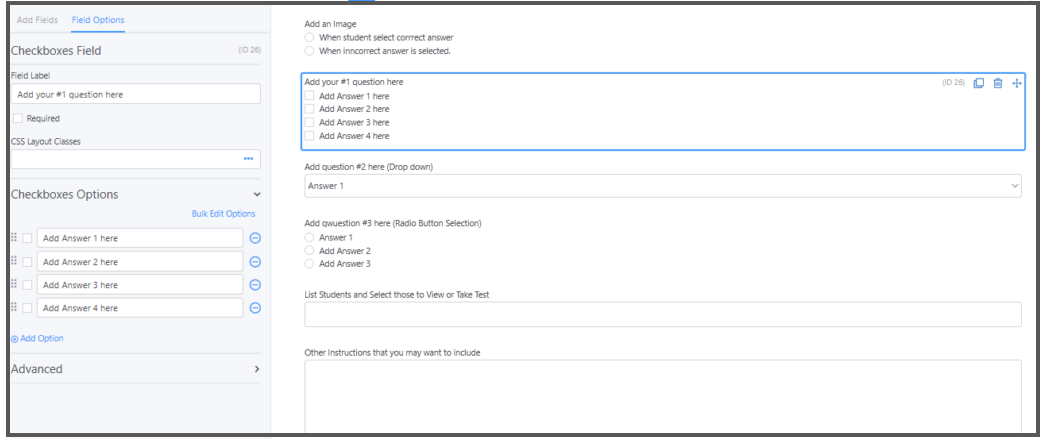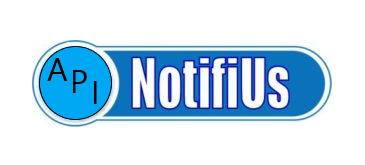 NotifiUs Application Program Interface (API). The NotifiUs platform supports a robust set of open interface standards to integrate with external product and services, and custom development.

Safe Exam Browser is released as freeware. The source code is subject to the Mozilla Public License Version 1.1 (the "License"); you may only use these files in compliance with the License. You may obtain a copy of the License at http://www.mozilla.org/MPL/.