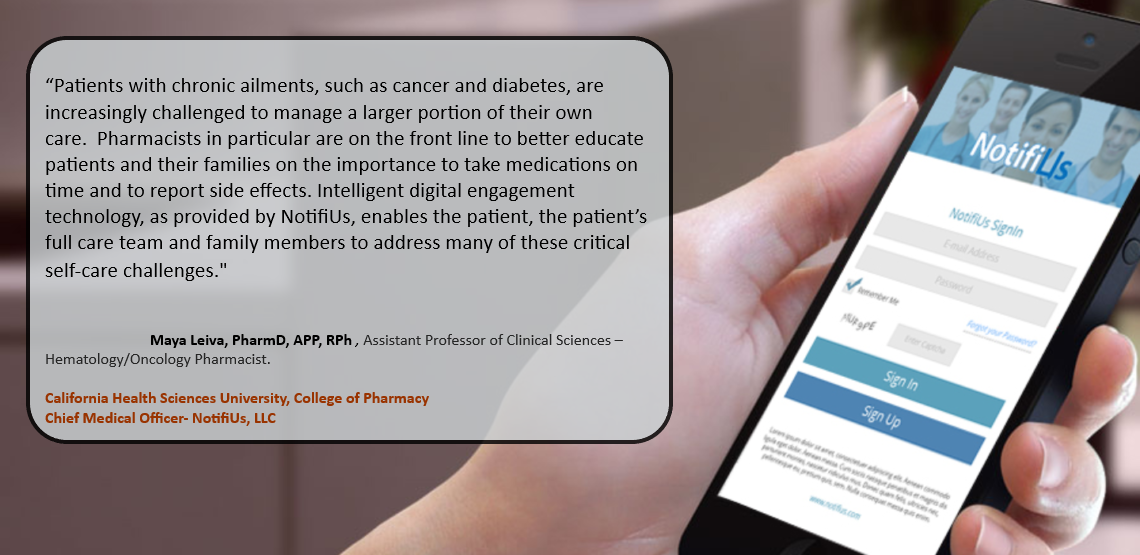 The Importance of Patient Self-Management
The U.S. spends over $1 trillion each year for the treatment of chronic diseases such as heart disease, cancer, diabetes, and Alzheimer's.
And it is chronically ill patients themselves who are called on to manage the broad array of factors that contribute to their health.
Individuals with diabetes, for example, provide close to 95 percent of their own care.
A critical component of patient self-care is to take medications properly. Yet each day millions of people fail to do so due to forgetfulness, healthcare education, side effects, cost, and lack of support.
In fact: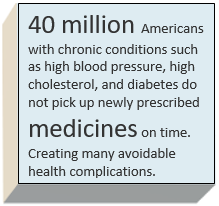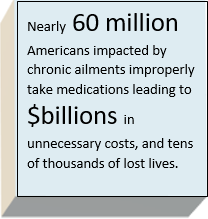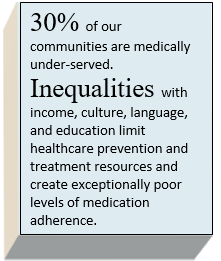 Digital Patient Engagement Programs
Patient engagement programs provide a new and measurable system of education and supportive interventions by health care staff to increase patients' skills and confidence in managing their health problems, setting goals, and problem-solving support.
These programs are expected to reduce costly health crises and improve health outcomes by calling attention to critical self-management responsibilities such as fulfilling prescribed medication requirements. Today nearly $300 billion in unnecessary costs and over 120 thousand lives in avoidable deaths are attributed each year to improper medication adherence.
That is why new programs that address "patient engagement" with the focus to improve healthcare self- management are referenced as the "blockbuster drug of the century".
NotifiUs - Patient Engagement Platform with Machine Learning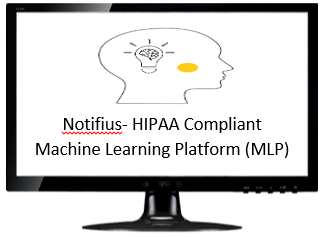 NotifiUs leverages digital engagement, data analytics and machine learning, to empower patients, providers, and families to better self-manage one of the most critical health challenges of today; medication adherence.
Our technology also reaches the millions of Americans in medically under-served communities by translating ubiquitous and low cost text messaging into an intelligent and structured data to analyze and effect patient behavior in real time.
NotifiUs -Secure Patient Engagement