Our Team
Terry Wolters- Founder & CEO
Terry Wolters is a highly diversified and successful professional with over 35 years' experience in technology and business.
For the past several years he has lead the development and introduction of the NotifiUs Patient Engagement Platform (PEP) and positioned NotifiUs to address the challenge to patient and patient stakeholders to improve a patients' adherence to their prescribed medications. Billions of dollars of unnecessary cost and degraded quality of care are experienced each year, across the healthcare industry, from patients not taking their medications as properly required. The PEP solution is HIPAA secure, with integrated analytics and embedded algorithms and a range of secure mobile communication services to remind, track, analyze and help patients and stakeholders meet their healthcare outcome goals through improved medication adherence.
The Quality Improvement for Oral Oncolytic Adherence (QIOOA) application is now released to assist community cancer centers to provide a structured and integrated specialty pharmacy service, financial advisory support and patient adherence solution.
Prior to NotifiUs he managed Reflection Technologies, a Service Disabled Veteran Owned Small Business (SDVOSB) which supported system integration contracts for several federal agencies and developed on-line, and marketing efforts for a new generation of wearable healthcare product.
His experience also includes a successful private equity raise of $42mm as founder and chairman of SentitO Networks. SentitiO Networks designed, developed and successfully introduced to the market the first integrated Session Initiated Protocol (SIP) Voice over IP (VoIP) switch. Carriers leveraged the SentitO carrier grade "IP swtich" to provide a broader and more economical distribution for client voice, data and video services and by-passed less efficient and more costly telco facilities. This success was achieved during one of the most difficult market conditions of the telecommunications/networking industry.
Terry was V.P of Worldwide Sales and Customer Support for Tellab's NetGen Switching Division; having been a member of Salix Technologies senior staff which was acquired by Tellabs. He managed $160mm/year in sales for PulseComm and as Director of NEC's Transmission and Optical Networking Product Division managed over $350mm/year in sales and support to the largest network providers in the U.S.
He also held positions with Aeronautical Research Inc. (ARINC) and NetExpress.
He graduated from Virginia Tech and was commissioned in the U.S. Air Force as a Minuteman III ICBM Missile Launch Officer. While stationed in Cheyenne, Wyoming he completed his MBA in Operations Research from the University of Wyoming. He is a member of the Health Technology Network of Greater Washington, D.C. a former co-chair of the Northern Virginia Technology Council Workforce and Education Committee and a member of Mindshare Class of 02. He has held discussions on various healthcare issues with his U.S. Congressional representative and departments within the Office of Veteran Affairs.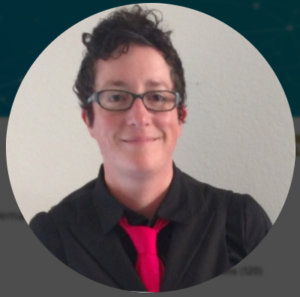 Maya Leiva PharmD. Chief Medical Officer– Maya is an industry recognized and experienced Hematology/Oncology/Infusion Clinical Pharmacist with a demonstrated history of working in both higher education and health care industries. Her range of responsibilities include Pharmacy Operation and Management, USP 797/800, Oral Oncolytic Program Development for a major cancer research center, Disaster Preparedness and post graduate Teaching.
She has leveraged her skills in research and Pharmacy Informatics and passion to address complex healthcare issues facing all members of the community, in particular those that are underserved. She has formulated new methods and protocols and clinical pathways to better integrate patient healthcare goals with prescribed clinical objectives and medication requirements.
Dr. Leiva, is keenly interested in finding "solutions" to help patients and healthcare industry stakeholders navigate the benefit and challenges with the accelerated market introduction of new oral anti-cancer medications, known as oral oncolytics. As patients find new hope with addressing cancer, they also face new challenges with cost, availability and adherence for these drugs. Her leadership within NotifiUs directed a an NIH STTR grant initiative to address these issues through a new protocol that combined secure, low cost and ubiquitous mobile communications with measurable medication adherence goals.
Maya, received her Doctor of Pharmacy (Pharm.D.) from Loma Linda University.
Pawan Chawda- Chief Designer and Developer
Innovative software engineer with experience in the full software development lifecycle – from concept through delivery of next-generation applications and customizable solutions.
He manages a team of developer's expert in advanced development methodologies, tools and processes contributing to the design and rollout of cutting-edge software applications. His team is also expert in Object-Oriented Analysis, Design and Development and Relational Database Systems with a proven track record in troubleshooting skills – with the ability to analyze code and engineer well-researched, cost-effective and responsive solutions.
Technical skills include: Java, JavaScript, .Net, XML, J2EE, HTML, TCP/IP, REST, SOAP, SOA, Visual Studio .Net, Eclipse, SQL, MS SQL Server, MySQL, JUnit, jQuery, C, C++, Tomcat, Spring Framework, Hibernate, Maven, JDeveloper, WebLogic, IIS, Google Web Toolkit and more.
Achievement Highlights:
• Contributed software engineering expertise in the development of products through the software lifecycle, from requirements definition through successful deployment.
• Facilitated customization of systems by encouraging software engineering team to adopt emerging standards for software application development architecture and tools.
• Excelled in rapid application development and management of technological issues for assigned projects, earning the highest customer satisfaction rating for all software solutions delivered.
• Introduced methodologies and best practices that enhanced product definition, release processes and customization of applications to user needs.